You guys know I love falsies.
I found a new brand that I haven't seen anywhere else before; it's called Heart Jewel Lash. I'm pretty sure it's a Japanese brand but the lashes are actually made in China. What makes me excited is the fact that 1) it's fairly cheap, and 2) it comes in a beautiful crisscross design which reminds me a lot of those expensive Japanese dolly wink lashes.
I bought it for only Rp 29.500 a pair (that's not more than 3 bucks) at Matahari Department Store. I have yet to try them on but I bet they'll look awesome! I'll update this post with more pics once I got the chance to rock these lashes. :)
Heart Jewel Lash #16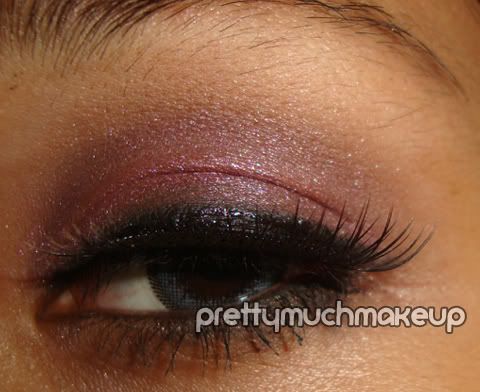 *UPDATE:
Don't buy these if you're new to wearing lashes! The band is too stiff so it's kinda hard to adjust. I still like the design, though. I think it's a nice pair to wear on a date, it's not too dramatic but it still gives the eyes some definition.

Anyway, everyone is talking about the
crop circle that appeared in a rice field in Desa Berbah last Sunday
. I was planning to see it today with my friends but it rained so hard I decided to postpone it. I believe it's man-made, though. I mean, come on, this is Yogyakarta. Lots of artists and uni/college students live here. I'm sure it's just a prank. An awesome one, that is!