If anyone cares to see how the Heart Jewel Lashes look when worn, please go to my
previous post
. I've updated it with some EOTD pictures wearing the lashes. I am a bit disappointed with the quality though; the band is too stiff for my liking and you can see some uneven pigmentation on the lashes (inner part is lighter in color).
Anyway, my plan to see the crop circle had to be postponed again because apparently someone died in the location and now the police had to close it down. I saw it in the news that the guy was trying to take pictures of the crop circle but he fell from a cliff. Seriously, what are the odds? But we still went on a short trip to Borobudur temple. It was a super hot day and I forgot to bring my sunscreen lotion, unbelievable.
my *omg I'll be getting a really dark tan after this* face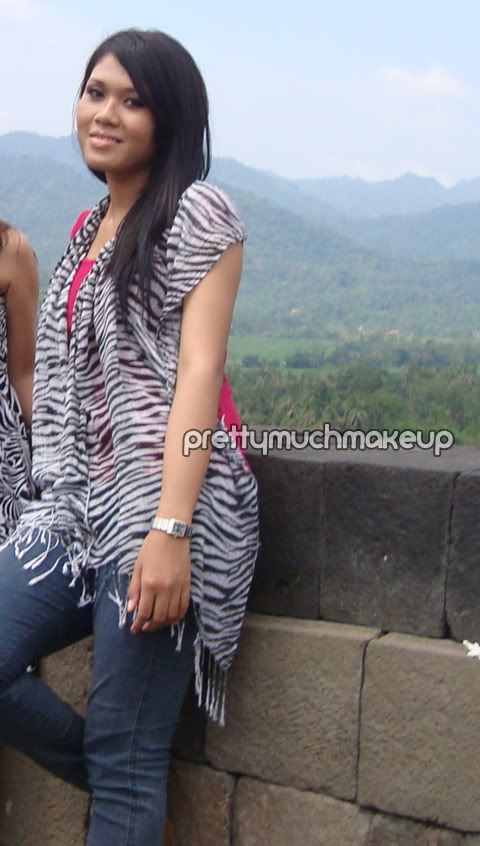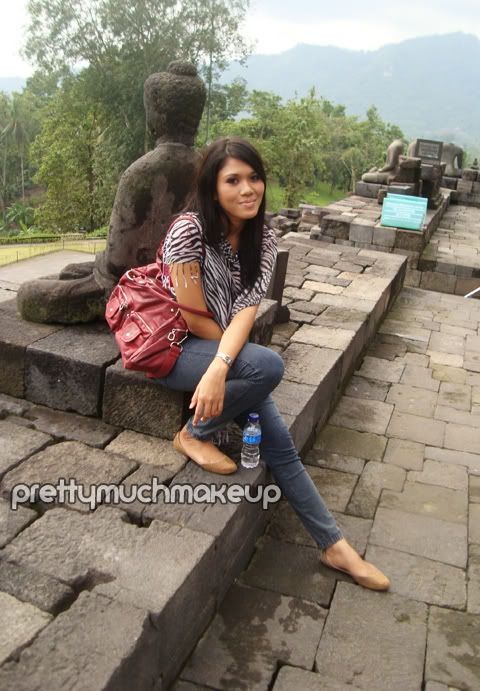 some pics I took...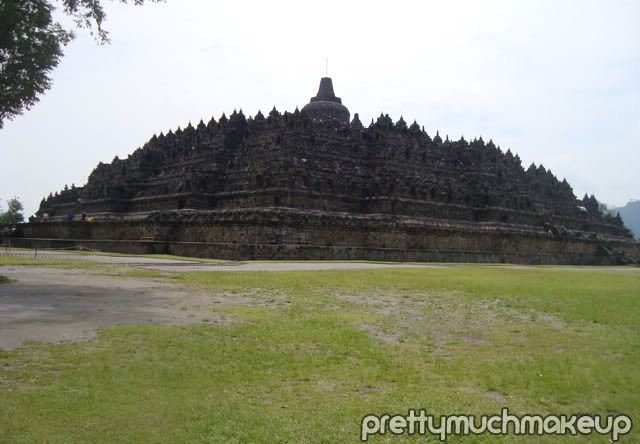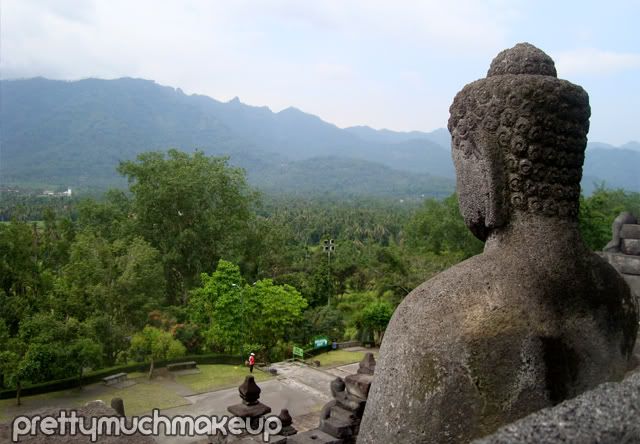 I'm not that good of a photographer, but take my word for it: the view from up top is so beautiful. If you visit Yogyakarta, you
must
see Borobudur temple!
*PS: Yep I changed my blog layout! I've always wanted to have that clean, white background. I think it's good enough for now. What do you think?

*PPS: Still figuring out why the comment button disappeared. It seems to be fine on posts that already had comments.